DEPARTMENT OF MEDIA STUDIES
OUR DEPARTMENTS
Mr. Joseph Jacob, M.C.A.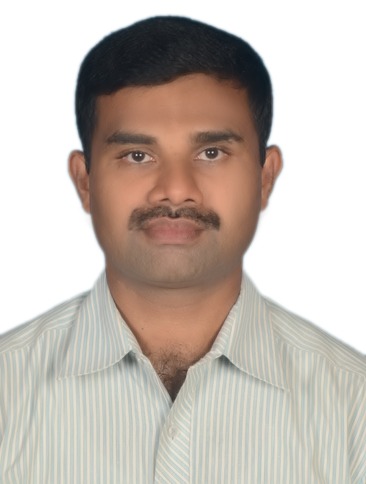 Kaippilliparambil House,
Nandikara PO,
Thrissur, 680301
Email:
joseph.jacob1@gmail.com
Education:
Masters of Computer Applications
Experiences:
Unitedprint – Unitedprint is German company belongs to the worldwide leading online printing. The core products of the company are the production of offline advertising. Unitedprint has many web portals to make print products easily available for the general public.
Keyboarding Pro Deluxe Online – Keyboarding Pro Deluxe Online is an all-in-one keyboarding and document processing software. This interactive software combines new key learning and skill building lessons with document production software for Word 2010
Keyboarding Pro Deluxe 2 – Keyboarding Pro Deluxe 2 is a desktop version of Keyboarding Pro Deluxe Online
theBizmo – TheBizmo is a micro store. It allows to create their own online store for the purpose of selling digital music, videos, ringtones, images, tickets, and merchandise.
SET (Sales Editing Tool) – SET is an online application empowering sales representatives and customers of an advertising firm in the US, UK and Spain to edit complex creative artifacts (Ads) made in Adobe Illustrator on a Web based application.
CAAMS(Content Authoring Analysis and Management System)- CAAMS is innovative point solution developed by Wipro Technologies. It is an application that can create print quality content on the internet and it allows for advanced editing capabilities
Information Technology – Interactive CDs for high school students (8, 9, 10 standard) for subjects ranging from web design, basic programming, networking and Hardware.
Kalamandalam – Kalamandalam is a set of 8 multimedia CDs covering 5 different art forms in Kerala and about Kalamandalam
Historical Monuments of Kerala – Historical monuments, the interactive CD on the protected monuments of Kerala depicts the heritage of our land. This is a virtual journey into the soul of Kerala. This is achieved through a collection of rare videos, picture gallery and the detailed descriptions
The Green Citadel –          "The Green Citadel" an interactive multimedia CD on the Forests of Kerala.
75 Years of Malayalam Cinema – Enhancing the Malayalam Film Industry and to develop a strong database on the history of Malayalam Film. Production of Kerala ChalachithraAccademy promoted by Malayalam Manorama Publications.
Akshaya, Akshaya Advanced, Akshaya state wide – To enhance the IT Literacy in the rural areas of Kerala. The project contains various tutorials of how to use computer and various operating systems with video clips and animations.
Training Attended:
XIME Kochi
Innovations in Advanced Research
Revised NAAC Accrediation Process