DEPARTMENT OF MEDIA STUDIES
OUR DEPARTMENTS
Mr. Akshej S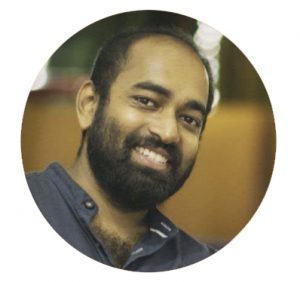 J &G Nivas,
Arikkat House,
Chungal, Mattathur P.O,
Kodakara,
Thrissur – 680684
Email:
akshajsmenon@gmail.com
Education:
M.Sc. Visual Communication (Loyola College, Chennai)
B.Sc. Visual Communication (Sathyabama University, Chennai)
Compositing & Editing (Maya Academy of Advanced Cinematics, Chennai)
Experiences:Chennai based Film Editor with more than 10 years of Industry experience. His area of expertise is Film Editing. He's been part of numerous Tamil films, Music Videos, Advertisements and Documentaries that were part of IDSFFK and associated with top Directors in Tamil Industry and worked as an assistant film editor under Famous film Editor Anthony.
Achievements: 
Itharam, Documentary [2021] IDSFFK Official Selection
Haripriya, Documentary [2021] IDSFFK Official Selection
Experiences:
Assistant Film Editor – Frame Works under Film Editor Llewellyn Anthony Gonsalves (2011-2013)
Associate Director/Editor Under Filmmaker Shruthi Namboodiri (2015-2018)
Freelance Filmmaker/Editor – Velicham Creations (2015-Present)
Programme Producer – Safari TV (2019)
Video Editor- Telbrain Wings (2021)
Video Editor- Kerala Agricultural University  (2021)