UGC Expert Committee has visited the College during 02-03 June 2022.
Committee members
Prof. Santishree Dhulipudi Pandit (Chairperson)
Vice Chancellor
Jawaharlal Nehru University
New Delhi-110 067, India
Prof Madhoolika Agrawal (Member)
Fellow
National Academy of sciences
CAS Dept. of Botany
Banaras Hindu University
Varanasi – 221 005
Dr Ms Lalitha Balakrishnan(Member)
Principal
MOP Vaishnav College for Women (Autonomous)
Chennai – 600 034, Tamil Nadu
Dr.Manoharan(University Nominee)
Professor
Department of Statistics
University of Calicut, Thenjippalam-673635
Dr.K K Damodaran(Govt. Nominee)
Principal
Govt. College, Malappuram
Shri Shyam Singh (UGC Coordinator)
Under Secretary
University Grants Commission
Bahadur Shah Zafar Marg
Delhi – 110 002
visited College.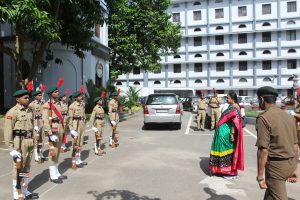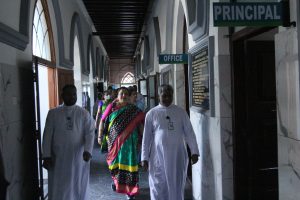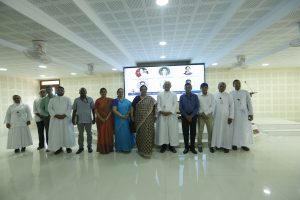 Share This Story, Choose Your Platform!