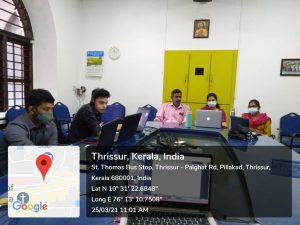 Research and PG Department of Statistics organised the Webinar Series "OPPORTUNITA DI LAVORO" on 24 March 2021. The inaugural ceremony and first session of the webinar was organised and Dr. Rani Sebastian was the resource person.
Session 2 of the webinar was organised on 25 March 2021. Dr. Sudhesh Kumar Kattumannil and Mr. Rajesh Joseph were the resource persons.
Share This Story, Choose Your Platform!