CRIMINOLOGY AND POLICE SCIENCE
OUR DEPARTMENTS
Ms. Athira Tressa Jose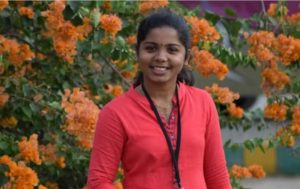 Address:
Valliyathu (H), Kuppam P.O, Thaliparamba, Kannur, Kerala
Ms. Athira Tressa Jose
Assistant Professor
Email:
Treesajo555@gmail.com
Education
Masters in Criminology and Criminal Justice Sciences from Manonmaniam Sundaranar University, Tirunelveli, Tamil Nadu.
Bachelor in Criminology, Psychology and Literature from School of Social Work, Roshni Nilaya, Mangalore, Karnataka
Areas of Interest:
Research in criminology, Juvenile Delinquency, Victimology, Theoretical Criminology, Investigative Journalism
Seminars and Conferences:
All India Criminological conference
International Justice Mission
#metoo campaign against sexual harassment, UN
First international and fourth National Post Graduate criminology conference
State Level Conference on basic counselling skills using e9 model
Workshop on first aid and mobile banking, Indian red cross society
International symposium on victimology ang restorative justice.
International symposium on criminology and victimology, Edinboro University and MSU
Young Scholars Congress, Third National Post Graduate Criminology conference of Criminal Justice forum on "Organized crimes in India; trends and legal issues with special reference to human trafficking".
 Awards
Kerala State CBSE handwriting competition winner
One among the gold medal research paper presenter in ISC
Principals award for securing merit score CBSE 12th board examination
Merit holder in English, Criminology and Literature (UG)
Merit holder of DCL IQ scholarship
Distinction in KPSE board trust examination
All Kerala Balarama Digest preliminary exam holder
7th rank holder of PCM scholarship examination