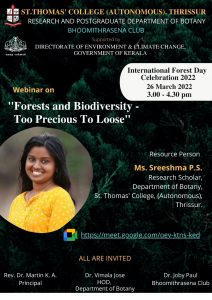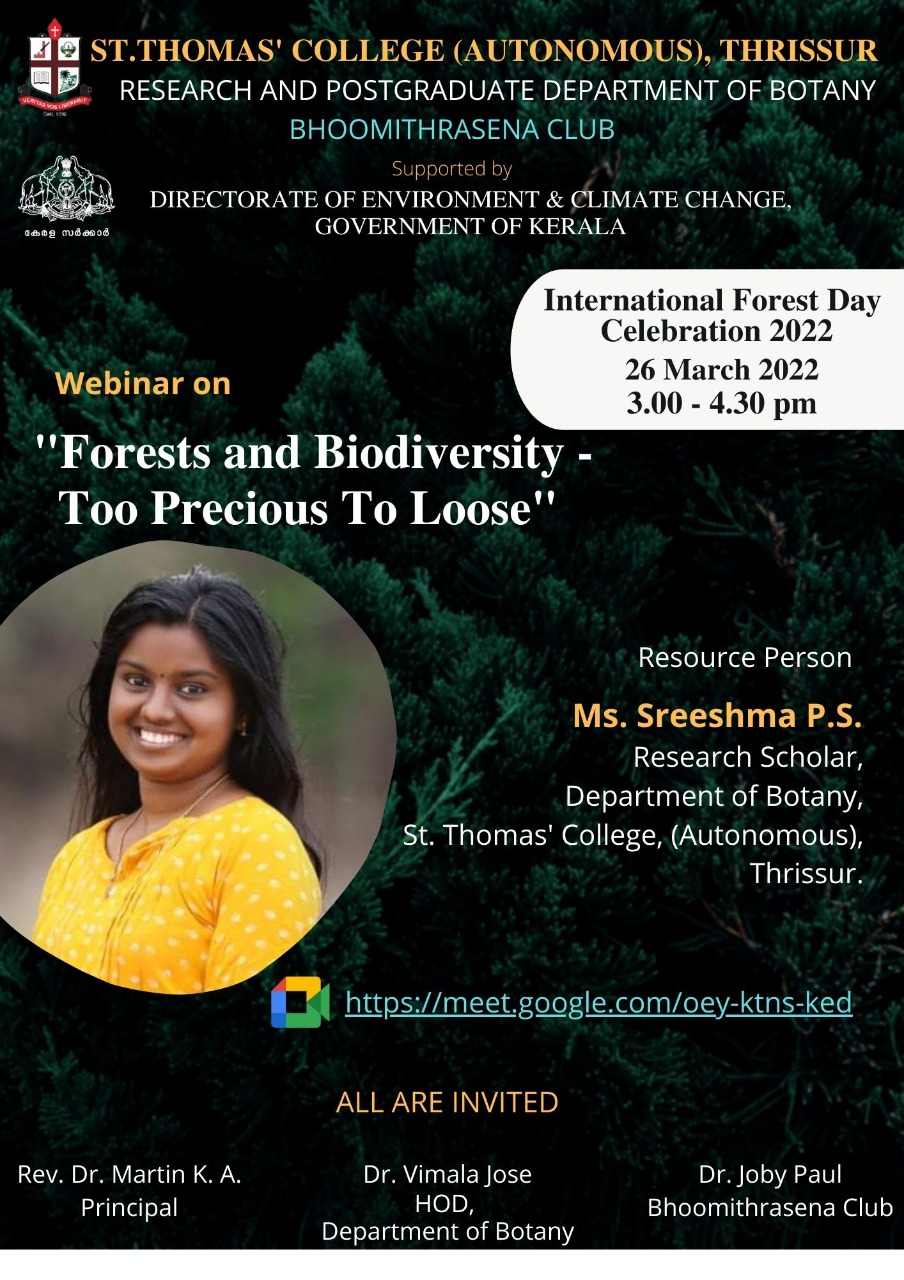 Dear All,
Bhoomithrasena Club of St. Thomas College (Autonomous), Thrissur celebrating the International Forest Day on 26.03.2022 at 03.00-04.30 PM through Google meet: https://meet.google.com/oey-ktns-ked
Ms. Sreeshma P.S., Research Scholar, Department of Botany will talk on "Forests and Biodiversity – Too precious to loose". Kindly register for the webinar: https://forms.gle/KqMNHqCeMKPy6YXp8
All are invited.
Rev. Dr. Martin K.A. (Principal), Dr. Vimala Jose (HOD), Dr. Joby Paul (FIC).