DEPARTMENT OF ENGLISH
OUR DEPARTMENTS
Mr.Biju M A, M.A., BEd.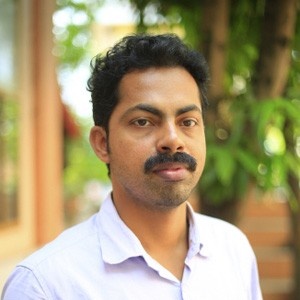 Address:
Manjaly House, Vendore, P. O. Alagappanagar,
Thrissur Dt. Pin- 680302
Email
Education
M.A. English Calicut University
B.Ed. CIEFL, Hyderabad
M.Ed RIE (NCERT), Mysore
Publications
Vulnerable Haptics of Posthuman Bodies in Brenda Peynado's The Touches , Journal , The Golden Line: A Magazine on English Literature , National , 2395-1591 , 3 , 05-05-2020.
"Discoursing the Global Terror and Racism in Tabish Khair's How to Fight Islamist Terror from the Missionary Position" International Journal of Multidisciplinary Educational research,
Relationship between English Language Anxiety and English Language Competence: A Correlation Study" Golden Research Thought
"EcoCentrism in "Gift in Green" and "The Legends of Pensam" in Green perceptions: Ecology &Texts Published by St. Paul's College, Kalamassery, Kerala.