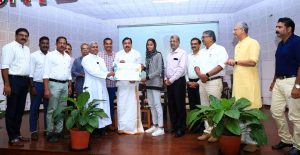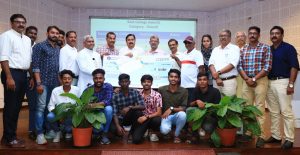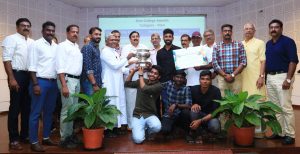 We are very pleased and proud to announce that our College has bagged the First position in Calicut University Best Sports College Award 2021-22 in Men Section 💪🏾🥇 Second position 🥈in Overall and Women Section Seventh Position.
The certificate and cash award are received from Shri. V. Abdurahiman , Honorable Sports Minister of Kerala and P.T Usha Member of Rajya Sabha at Calicut University.🥁
Share This Story, Choose Your Platform!