DEPARTMENT OF FORENSIC SCIENCE
OUR DEPARTMENTS
Ms. Litty Jose , M. Sc.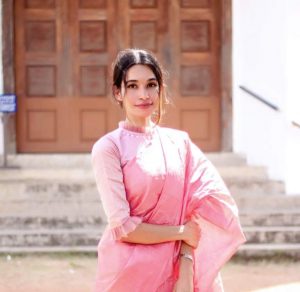 Address:
Puthenpurayil house, Pazhuppathoor P.O,
Wayanad 673592, Kerala, India
email id:
littyjose40@gmail.com
Education
M.Sc. Forensic Science. Amity University, Noida (2016-2018)
B.Sc. Medical microbiology. University College of Medical Education, Mahatma Gandhi University,
Internships and Research Experiences
Project work done For the National children science congress conducted in Hyderabad for a duration of 6 months on the topic "THE BIODIVERSITY OF HIBISCUS ROSA-SINENSIS" got national level attention.
Some of the common lab work, from both Undergraduate/Graduate level is the techniques of Chromatography (Paper Chromatography and a Thin Layer Chromatography), Polymerase Chain Reaction (PCR/ Thermal Cycler), SDS-PAGE, which was used to analyze the DNA isolated from an animal tissue, plant tissue (using CTAB Buffer) and also from Bacteria (Escherichia coli).
6 months Internship at ST. JOHNS MEDICAL COLLEGE, BANGALORE (August 2015- February 2016). Learned various techniques like microbial plate cultures of bacteria, fungi as well as tuberculosis, biochemical identification, staining techniques and serological techniques.
Summer internship at CENTER FOR BIOTECHNOLOGY AND NANO SCIENCE RESEARCH, COIMBATORE. Some of the common lab works done was DNA extraction, Plasmid isolation, Bacterial Electrophoresis, Electroporation and Immunohistochemistry. The project entitled "THE HUMAN THANATO MICROBIOME SUCCESSION" include interesting aspects of determining the time since death by studying the human bacterial flora. It uses the possibilities of forensic microbiology for the determination of the time since death and it opens doors to the investigative purposes.
Academic project entitled "THE BIO SYNTHESIS OF SILVER NANO PARTICLES FROM EDIBLE FUNGI (Agaricus bisporus)" for a duration of January 2018 to February 2018. As project objective I have studied anti-cancer as well as anti-bacterial characteristics using the above mentioned silver Nano particles using assay such as MTT, These provide me basics for various disciplinary, and I hope to add more on to my research experience in the upcoming years.
Seminars Workshops and Certification
Participated as a speaker in the seminar on the topic "EMERGING DISEASES AND QUORUM SENSING: THE CRYPTIC COMMUNIC
Participated as a member on the training program and workshop on "MOLECULAR DIAGNOSIS" conducted by the University College of medical education, Kottayam on March 2013.
Participated in the seminar on the topics "ROLE OF LACTOBACILLI IN GUT MICROBIOTA and MENTAL HEALTH OF ADOLESCENCE" conducted by Mahatma Gandhi University, Kottayam" on June 2014.
BASIC LIFE SUPPORT (BLS) instructor training and certification conducted by American Heart Association.
FRENCH LANGUAGE CERTIFICATE (French grammar, introduction to French culture and language, written expression and comprehension in French) from Amity school of foreign languages.
CERTIFICATE IN BEHAVIOURAL SCIENCE course emphasizing on various behavioral skills
  Work Experience
QA&QC Director – QA&QC Director for Nucleic Health Innovations Pvt Ltd, MRI & Molecular research Centre. Facility Centre Holy Cross Hospital kottiyam, Kollam.
 Research Scientist: Independent research in Aaranya biosciences, Jubilee women's biotechnology park, SIPCOT, Chennai.
Identification and spot analysis of Cocaine and questioned narcotic products. (Product development)
Non-destructive rapid stain identification (body fluid detection crime scene kits)
Extra-Curricular Activities:
National Cadet Corps (NCC) B certificate with A grade and C certificate with B grade.
DEPARTMENT OF FORENSIC SCIENCE