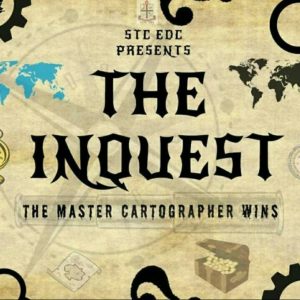 Entrepreneurship Development Club, St. Thomas' College (Autonomous), Thrissur declared the winner of the Online Treasure Hunt "THE INQUEST" to select the Master Cartographer. It was a complete online competition for the duration of 5 days from 7-12 September 2020. 49 teams participated from various colleges including Medical, Engineering, Law, Arts, Science and Management Institutes. Special thanks to our captain Mr. Adharsh Suresh and a whole team of 55 volunteers who worked day & night for the successful completion of the event.
The winner of "THE INQUEST, the MASTER CARTOGRAPHER" is Team No. TH 17 NASA from Rajagiri Business School. The team members are Najah Navab, Saira Sulfikur, Aneeta Joji and Abhirami. Hearty Congratulations to the winners.
ED Club Coordinators.
Share This Story, Choose Your Platform!