FINCON 2022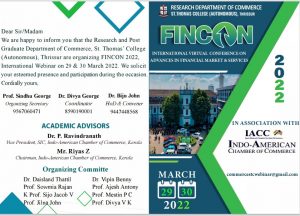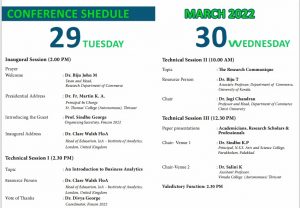 International Conference FINCON 2022, on 29th and 30th March 2022.
Inauguration session held at 2.00pm Followed by Technical session 1, by
Dr. Clare Walsh FloA, Head of Education, IoA – Institute of Analytics, London, United Kingdom.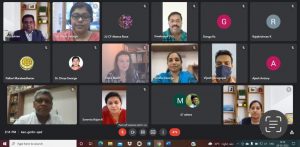 Fincon 2022.Day 2. Resource Person Dr. Biju T, Kerala University.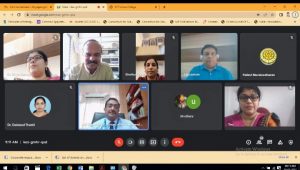 Share This Story, Choose Your Platform!