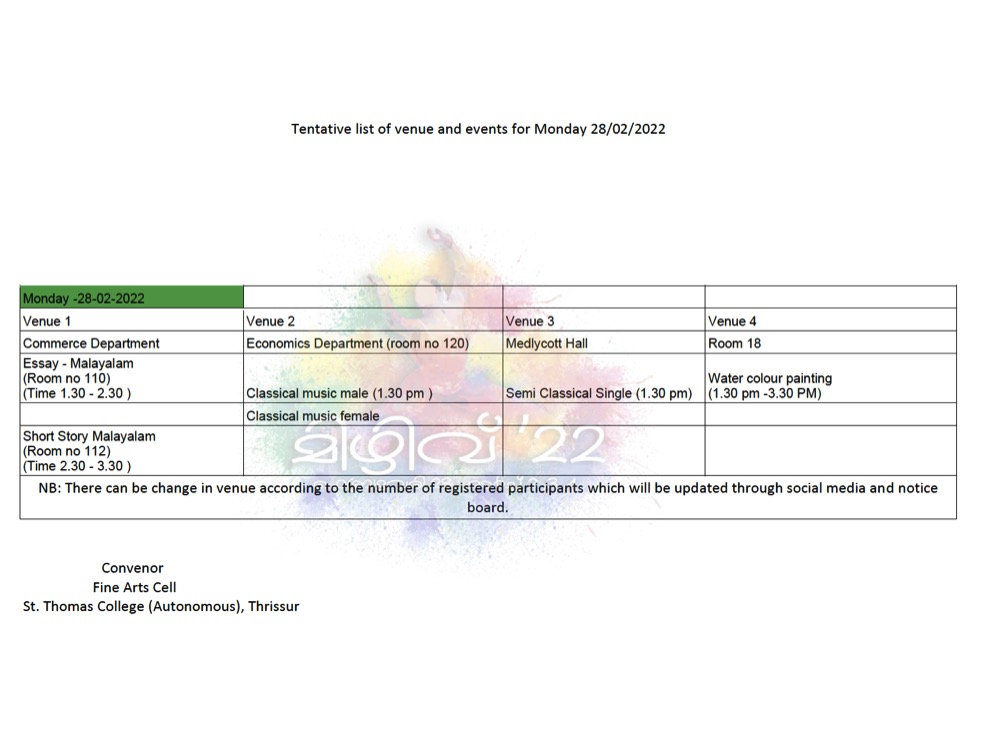 General guidelines:
📍One team captain and one team manager should be chosen by each department.
📍Every participant should register through https://ams.stthomas.ac.in/arts_application/
Before 8.00 PM , 27 February 2022
📍Before 11:30 a.m. on Monday, submit a list of applicants to the fine arts office, along with the department seal, and signatures of department captain and team manager.
📍Names and admission numbers should be mentioned in the list of applicants.
📍There is no limit for participation in off stage events for each departments .
📍A person can compete in up to four on-stage (single) activities.
📍Only two teams from each department are allowed to compete in the debate competition (one team each for malayalam and English debate).
📍Individual participation in group events is unrestricted.
📍Any complaints regarding events should be informed through respective team manager.
With regards
Fine Arts Cell, St Thomas college