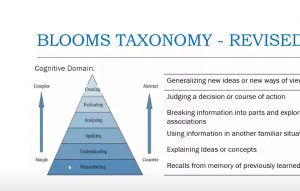 St. Thomas College, Autonomous, Thrissur organized a
Webinar on'Bloom's Taxonomy based question paper generation' from 2.45 pm to 4 pm on 11th, 12th, 13th and 16th November 2020 respectively. All the faculty members attended the webinar via Microsoft Teams. Experts from ipsr solutions ltd. dealt with the different sessions.
Share This Story, Choose Your Platform!